Creating A Space for Indigenous Peers to Connect
Written by Admin, Admin •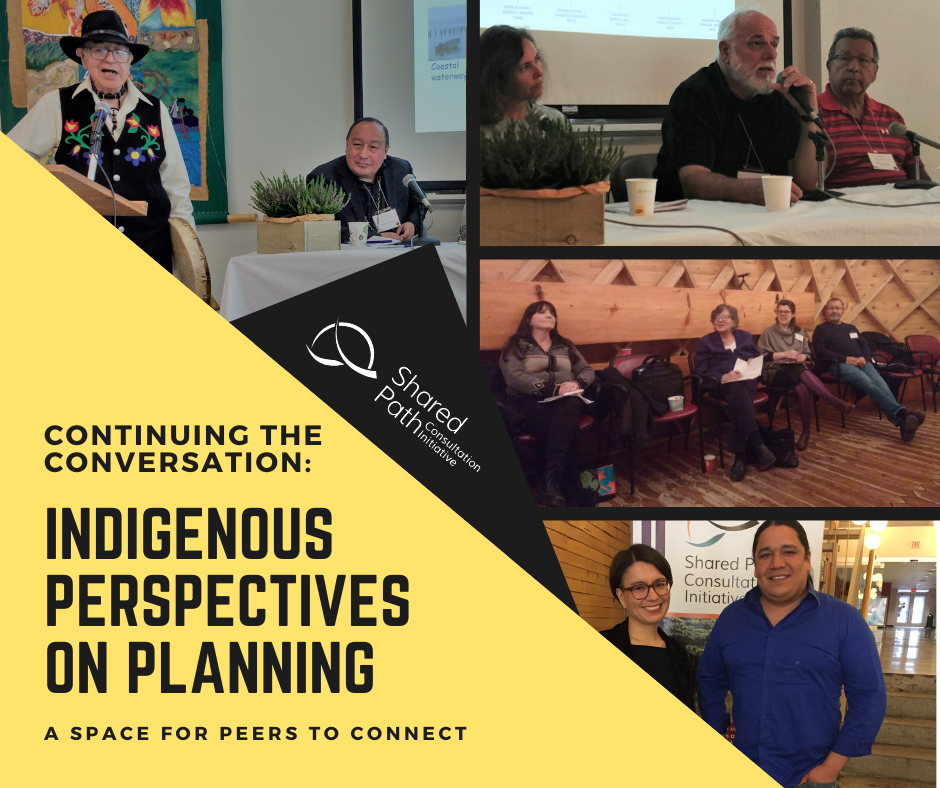 Last year, Shared Path hosted a workshop called "Indigenous Perspectives Shaping Planning", which was a space for Indigenous participants knowledgeable about Indigenous ways of knowing, land use and planning to connect. Many of the participants expressed that they would like Shared Path to keep creating these spaces where they can meet with each other to discuss experiences and share ideas.
With this in mind, Shared Path is hosting a Zoom meeting specifically for Indigenous community leaders, land, resources, and consultation workers to connect. The idea behind this informal meeting is to create a space for Indigenous peers, and those who work for Indigenous communities on land and governance issues, to connect, share, and learn from each other. We hope that this will be a space for conversations to develop and new relationships to form.
There is no fee to join and participants do not have to be Shared Path members so please feel free to invite others (keeping in mind that this space is for Indigenous community leaders, land, resources, and consultation workers). Registrants may drop in for any portion of the 2-hour time frame. There will be no recording or notes taken. We are limiting the number of spots so that there is room for each participant to express themselves if they so wish. Our only ask is that participants register in advance using this link: https://spci.wildapricot.org/event-4027340
If there is enough interest in creating this space, Shared Path will continue to host meetings and support participants in the direction they choose to steer the space.
Please feel free to share your thoughts and ideas with us by emailing admin@sharedpath.ca
This Post Was Published On October 22, 2020. Last Updated October 22, 2020