Exciting Collaboration on a New Consultation Tool
Written by Admin, Admin •
This summer Shared Path was invited to participate in the Digital for Good Tech Jam, hosted by Capital One and Hackworks. Every year, the Tech Jam pairs charities with teams from Capital One and other tech-savvy companies. Each team generously donates their skills to build a solution that amplifies their charity's impact.
This year, the Tech Jam took place from November 13-15th and gave us an opportunity to build a tool that many people have been asking for: a digital map to support consultation between local planners and Indigenous communities in Ontario. This tool (we are calling the Shared Land Map or SLM) is in a beta phase, with additional work to be completed with Indigenous communities who wish to use it to show their areas of interest. It is essentially a map of Ontario underlain with a tile grid. As a user scrolls over the tiles of the map they will see Indigenous communities that have indicated interests in each tile. By clicking on a tile, the user can see the contact information for those communities and links to consultation protocols (where they exist). The interests are not predetermined, and could indicate established Aboriginal or Treaty rights, pending land claims or concern over changes to land use or water due to downstream/downwind effects. The grid structure is used to avoid showing hard borders and protect the nature and content of those interests. The tool does not ask these communities to draw their traditional or treaty territory, nor does it ask why there is an interest in any tile. It simply asks where Indigenous communities would like to be consulted if there is any potential change in land use.
If your community is interested in testing this tool out, please contact Shared Path at admin@sharedpath.ca
A big thank you to board members David Stinson and Fred McGarry who were essential in developing this tool. Another big thank you to a friend of Shared Path, Colette Isaac, Cartographer/Geographer, current Administrator & member of Moose Deer Point First Nation, who was on speed dial over the weekend.
And finally, thank you to the hardworking team from Capital One who dedicated over 230 hours to developing this tool! They were enthusiastic, pleasant, and very dedicated. The team consisted of:
Amy Zhou, Digital Products Process Manager
Benjamin Chan, Data Analyst
Fatima Nadeem, Software Engineer
Ksenia Kolosova, Business Analyst
Munir Safi, Senior Software Engineer
Taras Trofymchuk, Scrum Master/Agile Coach
Xuankai Chen, Software Engineer
We will let you know when the tool is up and running!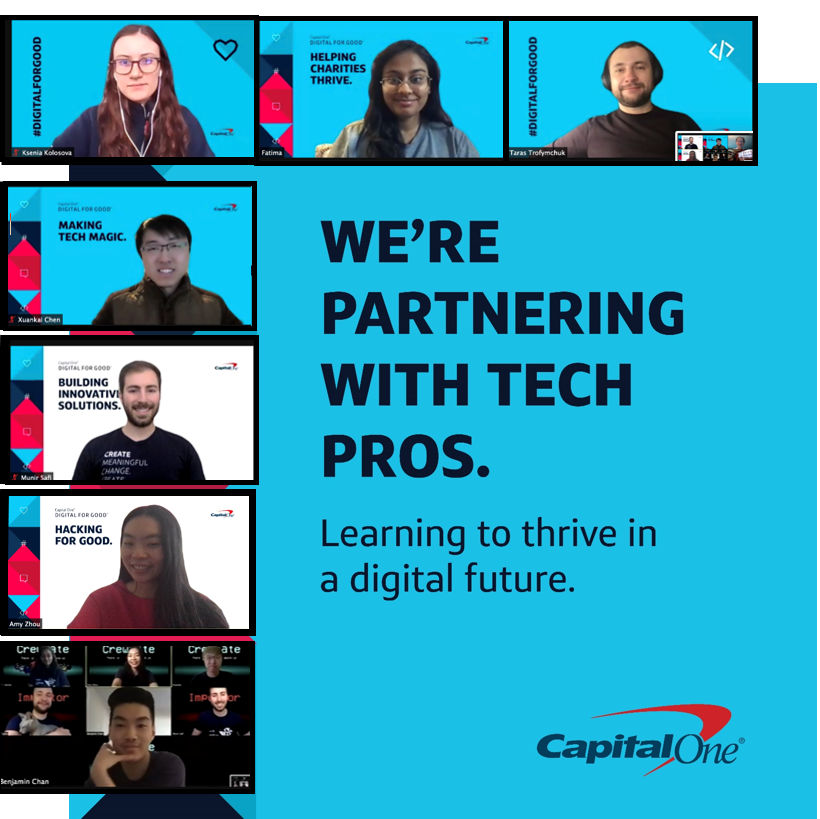 This Post Was Published On November 30, 2020. Last Updated March 20, 2021