Our Quarterly Check in With You
Written by Admin, Admin •
As part of our efforts to keep you, our members and supporters, appraised and involved in our work, we are providing quarterly updates on our programs, events, and plans.
Here's what we've been up to so far in 2022…
Webinars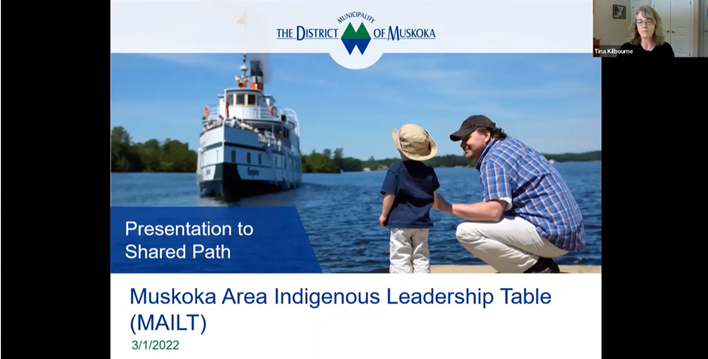 Webinars continue to be popular and our main way of connecting with our members. This quarter we were pleased to host an excellent discussion on anti-Indigenous racism in Ontario's planning system. We had over 100 registrants for this webinar and so far it has garnered 85 views on YouTube (modest for some perhaps, but not bad for an organization that's new to YouTube!) Check it out here.
Our second webinar of the year, featuring the Muskoka Area Indigenous Leadership Table was an inspiring conversation about how collaboration can lead to better outcomes for all involved! Since that webinar, the presenters have reported receiving multiple follow up inquiries from people hoping to replicate this work in other regions.
"I appreciated the openness and honestly from the presenters and guests, especially during the Q&A period. It felt as though everyone was able to be open and authentic about their experiences, it really helped to emphasize how meaningful engagement is all about patience with one another and being open to learning as well as understanding that mistakes can and do happen. I learned a lot from this presentation and appreciate the accessibility to resources regarding MAILT that I can refer back to!"

Feedback from a webinar attendee.
You can watch the recording of this webinar here.
Shared Land Map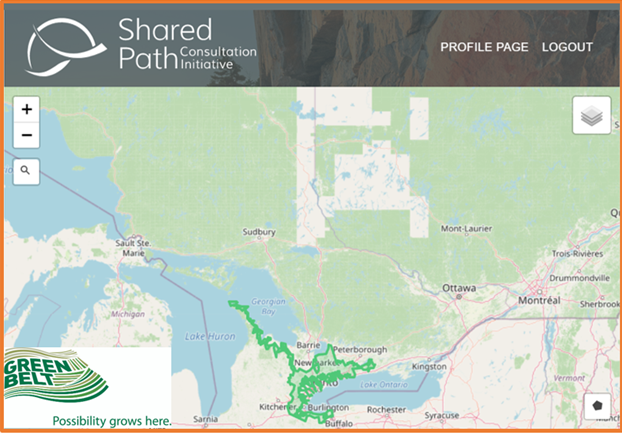 With the input of many First Nations this past fall, we have been able to refine the Shared Land Map (SLM) to make it more user friendly through added layers and an upload feature for GIS shape files. We are now working with various First Nations to create profiles, input data, hear their stories, and discuss other ways Shared Path might support thier consultation offices. The ongoing work on this tool is generously funded by the Greenbelt Foundation.
Cultural Heritage Landscapes Blog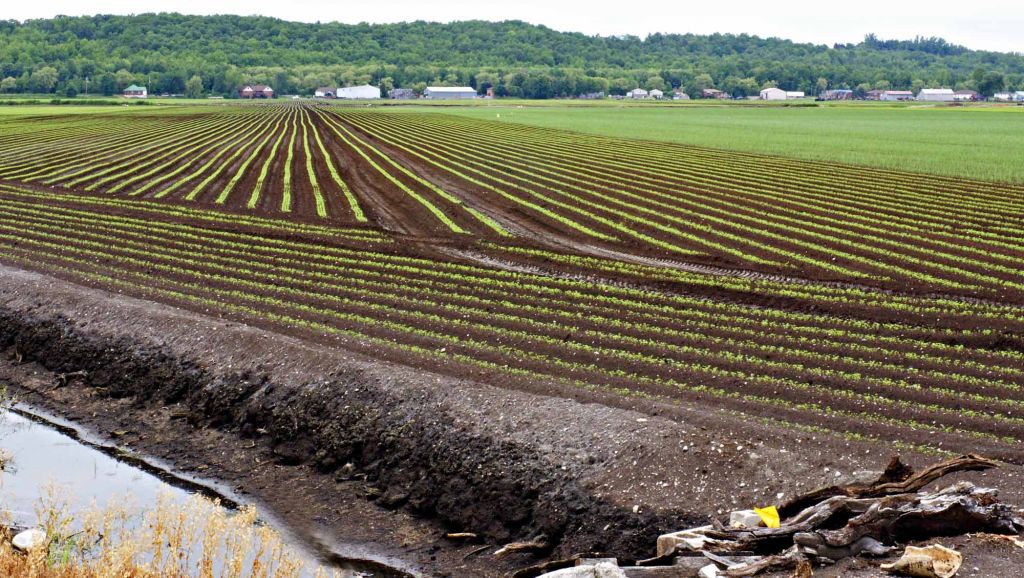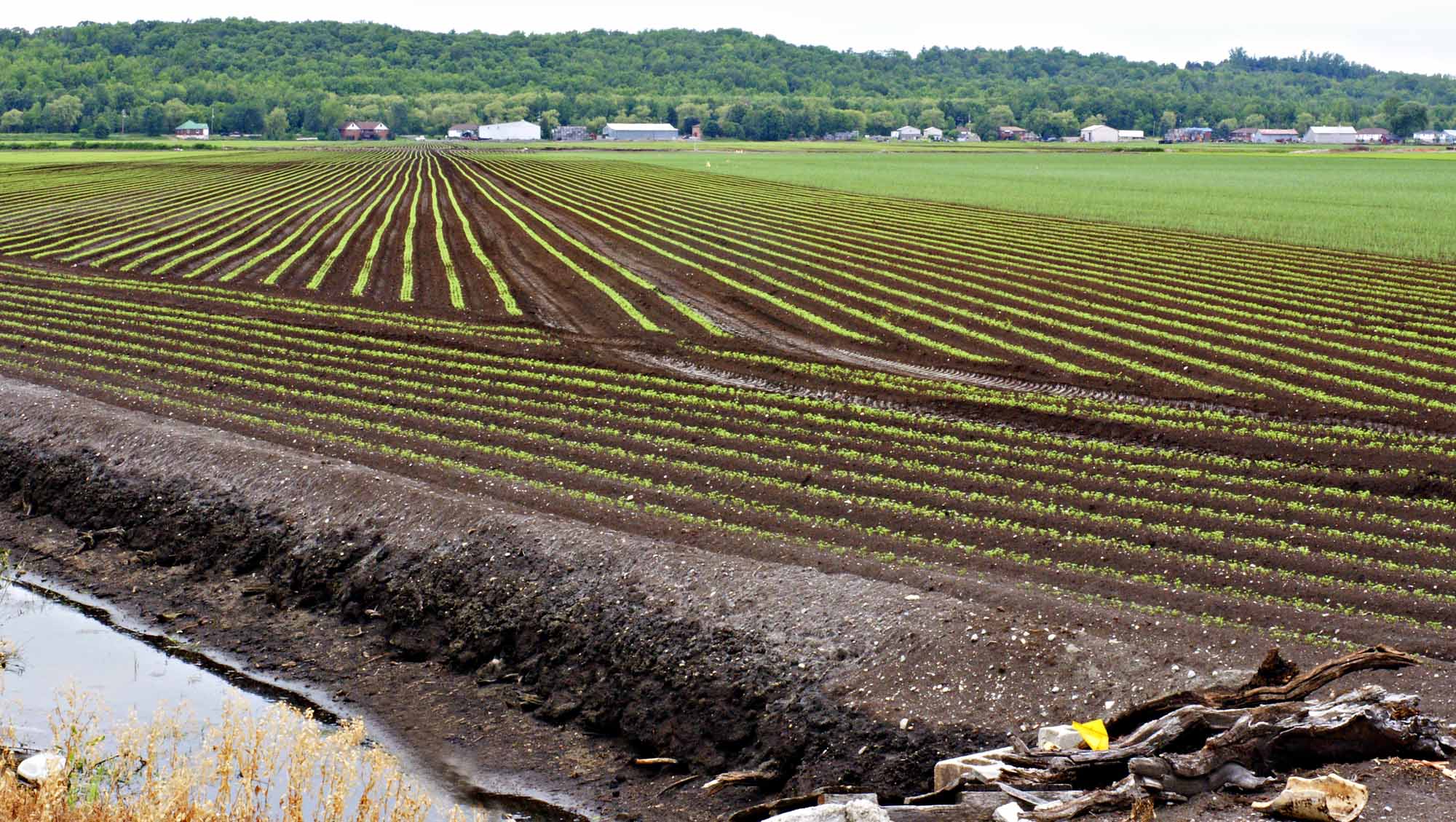 Our Program Coordinator, Dali Carmichael, continues her investigation into Cultural Heritage Landscape (CHL) as a policy tool with the potential to braid Indigenous knowledges into the land use planning system. Her latest post "The Holland Marsh: A CHL Under Threat?" caught the attention of heritage professionals- and you might see her at a heritage conference near you…
Supporting Indigenous Nations
Spearheaded by our incredible volunteers David Stinson, Jane Weninger, and Susan Robertson, Pressing Planning Matters is a new forum to provide information and room for discussion about planning issues that are impacting Aboriginal and treaty rights and obligations/responsibilities. We are currently trying to organize workshops for Indigenous Nations on Minister Zoning Orders (MZOs) and Municipal Comprehensive Reviews (MCRs). If you are Indigenous or employed by an Indigenous Nation, sign up here to be part of urgent conversations as they arise.
Resource Database
A few recently added resources to the online database include:
Kitchen Table Guide for Reconciliation Dialogue
Civic-Indigenous Placemaking and Partnership Building Toolkit
Operations
Our efforts to secure funding to hire Indigenous Educator and Facilitator continue. We are reaching out to various foundations for support and aim will circulate a job description once we've reached our fundraising goal.
Our next board meeting is scheduled for May 4th from 3-5:00 PM EST.
In the coming months we hope to organize a virtual Kairos Blanket Exercise for members, highlight another fruitful Indigenous-municipal relationship, and launch a new webinar series on the language of colonization. Stay tuned!
This Post Was Published On March 30, 2022. Last Updated March 30, 2022