Shared Path Chair Carolyn King Awarded order of Canada
Written by Admin, Admin •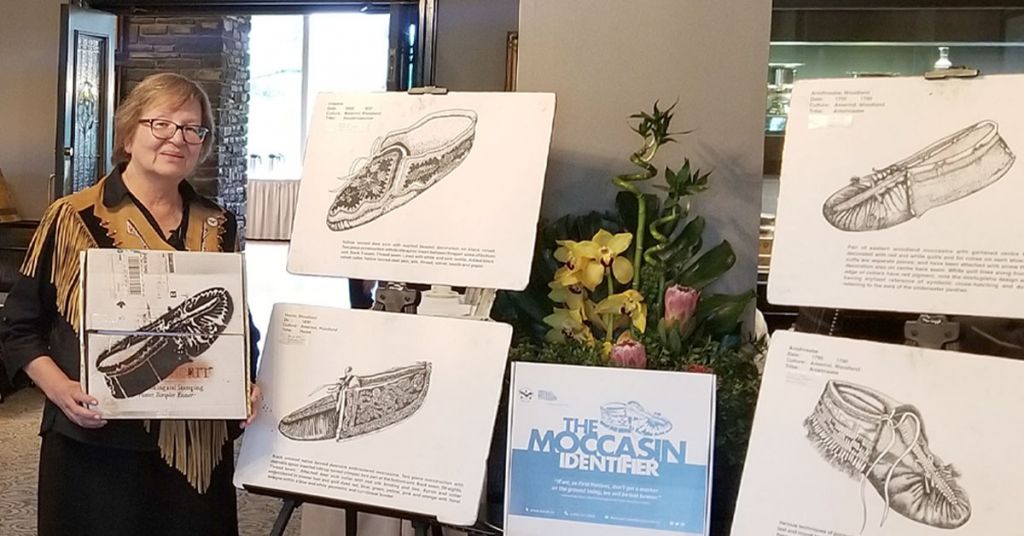 Shared Path co-founder and president of the board Carolyn King was named as a member of the Order of Canada on Dec. 30, 2020. The former Chief of the Mississaugas of the Credit First Nation, board member on numerous local community-based organizations, and creator of the Indigenous placemaking Moccasin Identifier Project, Carolyn has been a champion of First Nations community and economic development for over three decades.
She was awarded the Order of membership, "For her expertise in community development, her advocacy of Indigenous-led initiatives, and her efforts to improve Canadians' understanding of First Nations," states a press release from the Governor General of Canada's Office.
Carolyn said she was happily surprised when she received the call about the nomination, and was in fact ready to give a recommendation to someone else when she saw an Ottawa number come up on her phone.
An active community organizer since the early 1980s, Carolyn started her career as a secretary in the band office with a college level education and a strong drive to improve her community and provide opportunities for fellow band members. Over time, she worked her way up the ladder to become an economic development officer, and won the nation's trust when she was nominated as the band's first female chief from 1997 to 1999.
Much of Carolyn's on-the-job learning came from her participation in the Mississauga's of the Credit's comprehensive community plan, which was one of the first to be undertaken by First Nation in Canada. Through this work, she learned about everything from sourcing and allocating potable water to funding education and cultural revitalization initiatives, to negotiating and building relationships with neighbouring municipalities.
"Just being in community economic development, you have to understand the community needs and aspirations, and have a pulse on the community all the time," she said.
As the elected Chief, Carolyn was also part of the early work on the Toronto Purchase land claim, which was settled in 2010,
"I have known Carolyn for the better part of three decades having worked together on many important projects," said Shared Path Vice President Ron Williamson. He highlighted her leadership in establishing Brantford's 1996 archaeological management plan; Toronto's archaeological management plan, which was coordinated from 2004 to 2016; and York Region's archaeological management plan from 2010 to 2014. He added that Carolyn was also heavily involved in various projects carried out by his company Archaeological Services Inc. (ASI), from the shores of the Grand River to the Humber River Shared Path interpretive project, bus tours for Heritage Toronto, various planning policy development projects, and of course the Shared Path Consultation Initiative.
"I was also with her when she first visited the Bata Shoe Museum to examine moccasins that might be models for her famous project," Williamson said. Through all that time I have regarded Carolyn as a tireless and brilliant leader and advocate for Indigenous rights and recognition. But perhaps even as important, Carolyn is simply a lovely person, who I am very proud to call a friend. Congratulations on this well deserved award my friend!"
This is not the first time her significant efforts have been acknowledged by the Governor General. in 2012, she was awarded with a Queen Elizabeth II Diamond Jubilee Medal in recognition of her support for First Nations history and the advancement of Aboriginal Peoples. In 2016, she received the Special Recognition Award by Heritage Toronto for her effort to promote and advocate for First Nations.
Congratulations, Carolyn, for this well-deserved recognition!
This Post Was Published On January 22, 2021. Last Updated September 22, 2021